Providing excellent customer service is the number one priority. I envision my customers as my best friend, listen to their needs and concerns and try to shift the focus from what went wrong, to how I can help make it right.
Services
My Business Services
INTRANET
An Intranet provides an environment for networking, collaborating and communicating. It's the heart of company culture, where people from across the company come together and form one unified team.
COLLABORATION
Collaborate using Microsoft Teams, a unified communication and collaboration platform that combines workplace chat, video meetings, file storage and application integration
TRAINING
I provide training for a number of platforms and environments, such as Microsoft, Adobe, Local and Cloud applications. Lessons are available on your premises or via the web.
APPLICATIONS
Custom applications can be designed with Microsoft PowerApps, Adobe XD and other application making platforms. All applications are designed to provide a great user experience.
Intranets
SharePoint 365 Intranets
Collaboration gets more diversified with SharePoint communication Sites. Collaboration becomes more consistent through deeper integration of Office 365
Applications
Custom Applications
My applications are characterized by their functionality, stability and ease of use. The applications can cover any need of any market and can be accessed by any device PC, Tablet or Smartphone.
Training is provided to companies of any size, as well as individuals, on your premises or via the web. Video training can also be provided for all of your applications.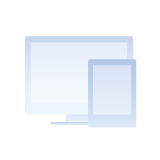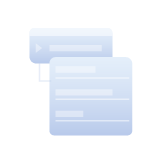 Ready to Start a Project?
I'm Available for Hire or Freelance

St. Kournoutiou Str.
Porto Rafti, 19023 Attica
Greece
6948820216
info@infosenseonline.com
http://infosenseonline.com/